Buttercream Rose Cookies
Fancy chocolate cookies stuffed with marshmallow. Frosted with a buttercream swirl and topped with sugar pearls.
Peanut Butter Oatmeal Chocolate Chip Cookies
Hearty oatmeal peanut butter cookies loaded with chocolate chips
Pumpkin Toffee Chocolate Chip Cookies
A cake-like pumpkin cookie loaded with toffee, caramel cups and chocolate chips. A fall favorite!
Chocolate Mini Chip Cookies
A classic, buttery chocolate chip cookie filled with mini chocolate chips.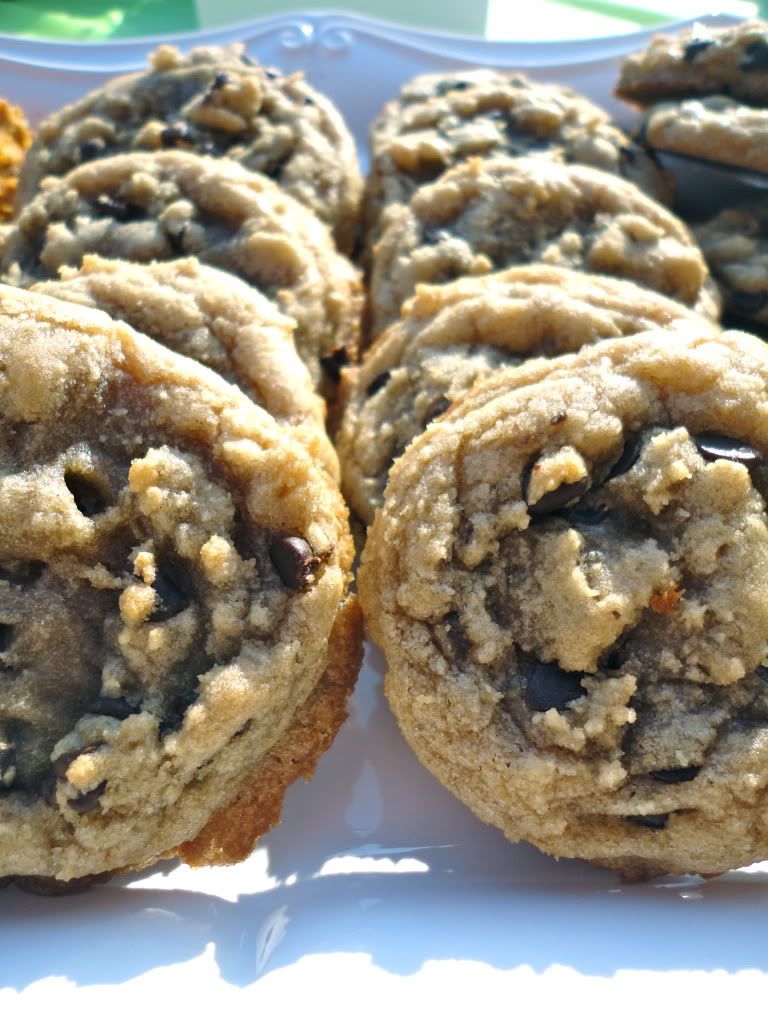 Fruit Pizza
A summertime favorite! Soft sugar cookies spread with cream cheese frosting and topped with fresh fruit.
Sugar Cookies
Beautiful and delicious sugar cookies custom made to order. Glazed with royal icing.
Peanut Butter Chubbies
Soft peanut butter cookies stuffed with a peanut butter cup and drizzled with mik chocolate